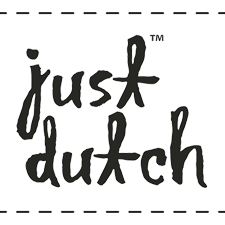 Typically Dutch
Dutch design is all about simplicity, and Dick Bruna is a classic Dutch artist in this sense. It's logical that this simplicity also features in Miffy Handmade. Dick Bruna's stories and the colours of his landscape are a wonderful source of inspiration to work with. Whether it be the white daisies, the beach stripes, tulips, a farmer's overall or a skating cap at the ice rink. And Miffy's friends are also very colourful. Production takes place in Vietnam. The design, marketing, expanding the range and extra quality check happens in The Netherlands.
[expander_maker id="1″ more="Read more" less="Read less"]Handmade
Lots of Vietnamese people crochet in their spare time, creating gifts for family and friends. It has always been a popular pastime there. Handmade products require dedication and training, and ofcourse this shared love of craftsmanship. In Vietnam we create a lot of jobs for underprivileged people.
The Miffy dolls are crocheted at seven different locations. Some women do the crocheting at home, enabling them to look after their families at the same time. They work eight-hour days, or four to six hours part-time. And we also have disabled people working at their care facilities. Vietnam has no social servives for them, normally they depend on the goodwill of their family.
It takes a few hours to create a Miffy Handmade, including crocheting and assembling. The time to make a garment depends upon the amount of embroidery, which is why some garments are more expensive than others. There's a lot more work involved than just the crocheting however such as buying the yarn, thorough logistics planning and coordinating transport.
But the fact that Miffy Handmade is creating jobs and making a good income for an increasing number of underprivileged people makes the product all the more special.
Changeable outfits
Because children can change the outfits, it makes it even easier for them to imagine Miffy in all sorts of different roles. We knew from the beginning that the clothing needed to be changeable, so that children could have fun dressing up Miffy!. This is an important usp: it allows them to act out stories, which stimulates their cognitive development and feeds their imagination. Of course separate clothes make the product more expensive but with these toys children can play for many hours and create their own stories. Boys as well as girls!
Materials
We use a lovely, soft, pure-cotton yarn, which has the perfect thickness, really doing justice to the stitch, giving Miffy that authentic handcrafted look. We mainly buy our yarns from producers in Vietnam and Peru, who apply global safety standards and use certified dyes.
Quality controls
We devote a lot of attention to quality and offer a very varied range of clothing, so that each shop can choose the garments they like best. This service can be offered because each Miffy, Melanie and Boris is dressed individually in the Netherlands. Dressing the dolls ourselves, allows us to do an extra quality check at this stage.
Awards
It was wonderful to see that Miffy Handmade has won several awards in the last few years. That really is an impulse to get lots more children, in countries everywhere, acting out the stories of Miffy and her friends:
Best Doll Award, Platinum: Loved by Children 2018
Best Toy Awards, Silver:
Junior Design Award 2016, toys 3-5
Eurpean Product Design Award 2017, toys 3-6
European Product Design Award 2017, handmade toy
[/expander_maker]